California - Church of God
Welcome to Word for the World - CA! A small local church of 20 years committed to being effective witnesses of Jesus Christ spreading hope in the South Bay are, surrounding cities, and throughout California. We believe in building strong relationships in all areas of life and growing our fellowship with believers in worship. instruction, and evangelism for the glory of God. As a result of following God's call, our Head Pastor, Pastor Ramon Briones, has helped plant 4 churches across California. We pray that you find community here at Word for the World may it be in the city of Torrance, City of Industry, Inland Empire, San Bernardino, or Pasadena! Check out our different locations to get connected.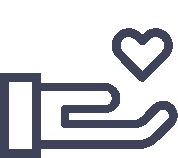 You must each decide in your heart how much to give. And don't give reluctantly or in response to pressure. "For God loves a person who gives cheerfully." And God will generously provide all you need. Then you will always have everything you need and plenty left over to share with others.